Charly Cares Business
Support your employees with a business babysitter.
The problems caused by staff shortages within childcare and primary education are growing. This results in long waiting lists resulting in too few places. Dropouts are high and group closures are not the exception but the rule. The pressure on parents is rapidly increasing and this affects everyone: the family, the employee, colleagues and therefore the employer.

Young parents are at a crossroads in life where the psychosocial workload is extra high, in the rush hour of professional and private life. Organizational culture can be an important factor for PSA and dropout. This is the case when pregnancy and parenthood are considered private issues, or worse: lack of ambition and motivation.
Are you a freelancer and are you interested in a business babysitter? Click here.
This creates the following challenges for the employee:
"I cannot find childcare for all days, shall I (temporarily) go back in hours to take care of the children?"

"I came back from maternity leave, but can't go back to my original contract hours."
"I work two days at home with the children to fill in the gaps left by childcare"

"I necessarily call in sick or take time off during study days."
Support the new generation of parents
With Charly Cares Business you support the new generation of (expectant) young parents with a babysitter at home. This is an emergency solution for those times when employees would like to fulfill their work obligations, but can't because they are up with childcare.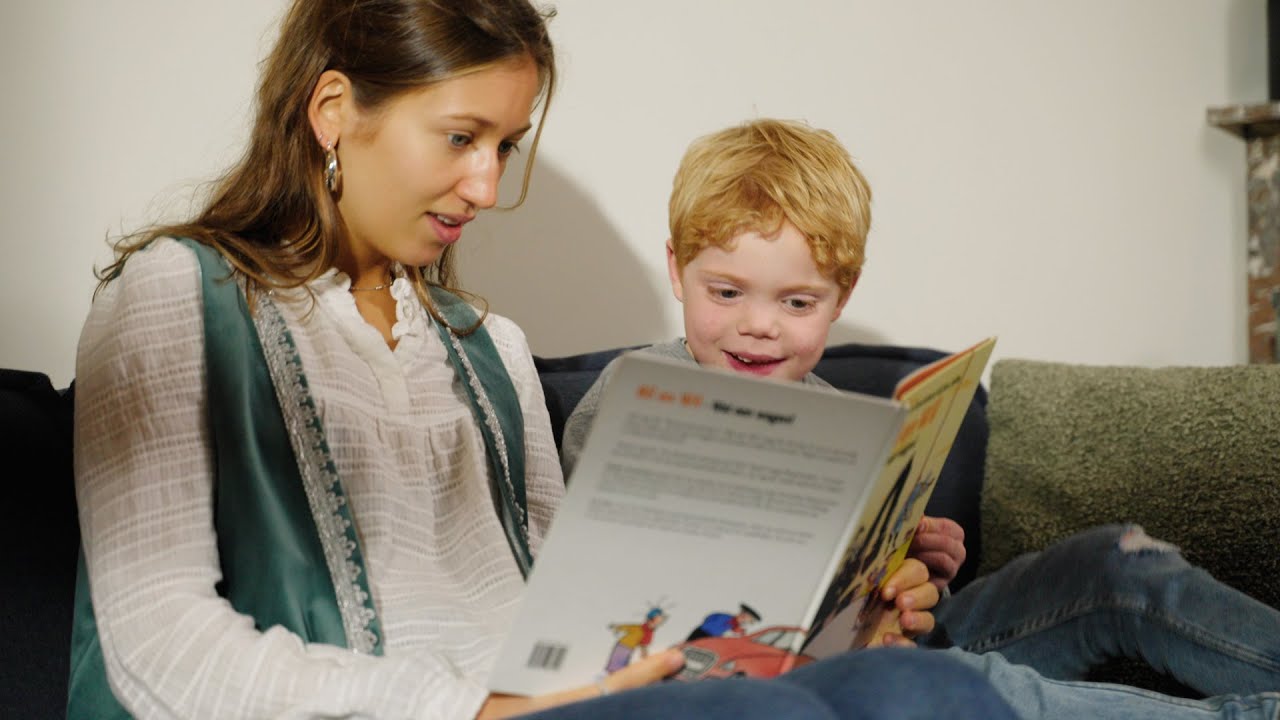 Examples:
A day of school or nursery falls out (last-minute), due to illness or shortage at daycare or school;
Parent is back from leave, but cannot (yet) attend daycare due to waiting lists;
Last-minute important deadline, but parent also has obligations in caregiving duties at home;
Study day: employee takes time off, calls in sick or "works" in between to the annoyance of other colleagues.
Why Charly Cares Business?
Employer of the future

With a business babysitter, you will unburden your employees when it is most necessary. When things are well-organized at home, everyone profits. The children, the working parents, and therefore the whole company.

Productivity, happiness at work & stress relief

Research shows that a business babysitter results in increased productivity and happiness at work, and a reduction in stress. While an experienced babysitter takes over the care of the children, the employee can focus on work-related matters without being disturbed.

Maximum flexibility and quality via an innovative platform

A last minute babysitter or a fixed after-school babysitter: Charly Cares offers personally screened Babysitting Angels for any time. Thanks to a transparent rating system, Angel insurance, and 24/7 Customer Care, the parent is completely unburdened.
Reliability of our Angels
When new Angels sign up for Charly Cares, they must do a check through iDIN: an online identification tool that we use to check personal data.

All Angels are personally checked on their profile and motivation by one of our recruiters.

Angels must provide 2 references from families where they have babysat before. Only after these are checked, the Angels will have access to the platform.
How does it work?
1. Choose the number of babysitting hours
Set up a desired number of babysitting hours for your employees per calendar year. They receive a business memberships and can use the hours as they wish.
2. User-friendly dashboard
You can add and remove employees every month via the simple dashboard. We take care of all communications.
3. Monthly invoice
Periodically receive an invoice for the use of Charly Cares Business, itemised by employee level. This process complies with GDPR law.
80 employers preceded you, such as:
Example case: Deloitte
Deloitte supports its employees with flexible childcare, because it sees the importance and necessity of a good work-life balance for its employees. Through Charly Cares Business, Deloitte structurally offers babysitting hours to its employees.
Marjolein Heijstraten,
Director Performance & Rewards Deloitte:
"Employees of Deloitte can make use of Charly Cares, either with their own babysitter or with a Charly Cares babysitter. During the lockdown, we initially started with this solution and now we offer it structurally as an extra fringe benefit. This solution offers our employees and Deloitte as an organisation the flexibility that fits the current way of working."
Frequently asked questions
Will the babysitting credit for my employees be considered wages?
If there is room under the WKR (work-related costs scheme) and if the conditions for using the WKR are met, then you can designate it as 'eindheffingsloon'. As a result, you will be able to reimburse your employees tax-free and the babysitting credit will potentially not be considered wages. If there is no room under the WKR, then the babysitting credit could be considered (extra) wages and the usual wage costs will have to be paid. We advise that you check with your financial department, or with an external administrator or tax specialist.

Do my employees need a Charly Cares membership?
Before your employees can book a Babysitting Angel, they need a membership. They can choose between 3 different memberships: basic, flexible, and premium. Based on their babysitting needs, they pick the membership that fits them the best.
Is Charly Cares Business available everywhere in the Netherlands?
Yes! As an employer, you can support every employee with a company babysitter. Charly Cares is active in 57 places across the Netherlands. Employees who do not live in any of those places can easily add their current babysitter to our platform.